Episode 29: Building a Sustainable Ministry
Dr. Bruk Ayele serves as president of Mekane Yesus Seminary in Ethiopia. Explore with him. Listen to Bible translation as mission within the largest Lutheran church body in the world. 
"Part of that mission …is bringing the Good News to someone in their heart language. So, if our missionaries are Bible translators, …we believe that that mission will be very effective." – Dr. Bruk Ayele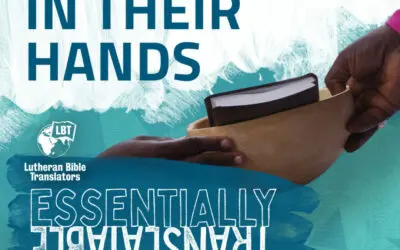 Episode 69: In Their HandsNovember 25, 2022Lutheran Bible Translators' missionaries recount the amazing sights and sounds of Scripture dedications around the world. Listen in to the stories of impact as people received God's Word for the first time in their own...