Episode 24: Surrendering to God
Martin and Joan spent over 30 years in Cameroon, West Africa engaged in Bible translation ministry. Discover what it means to follow God's call and witness lives transformed by the Gospel.
"And so, I surrendered it to God after that. I said, "God, you gave it to me. You can have it back." –Joan Weber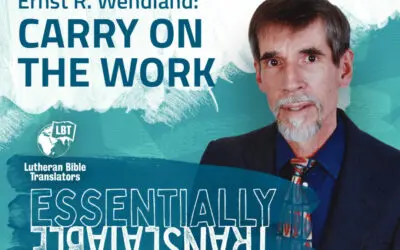 Episode 63: Carry on the WorkSeptember 2, 2022"The opportunity to work with national colleagues — the work on one hand to teach them but on the other hand to learn from them. The greatest joy is to see some of the things that I taught them they are following up on it....