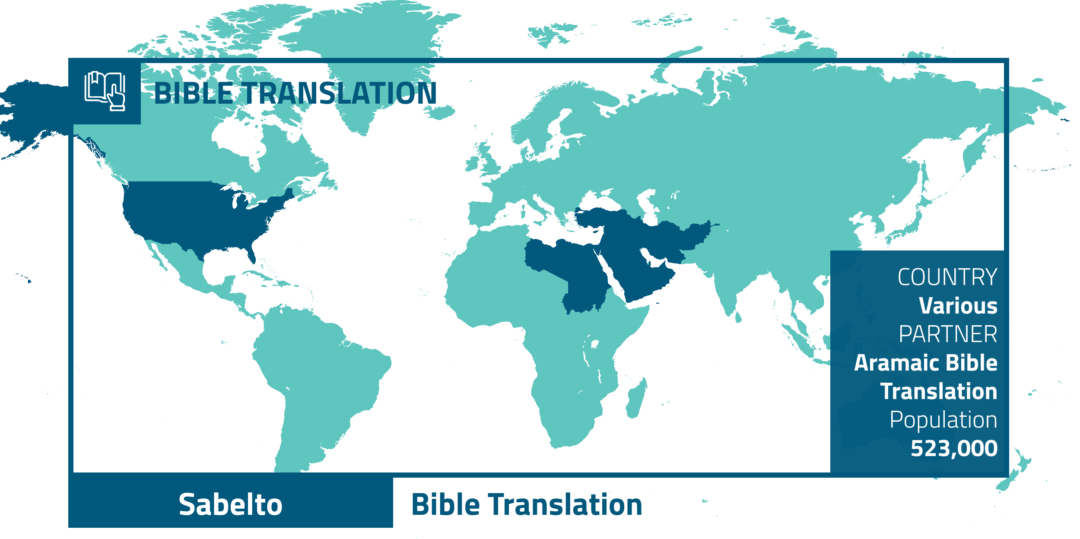 Sabelto Christians have suffered persecution over the last two millennia. They have been displaced all over the globe. Their community languages have evolved into unique vernaculars. Older versions of Scripture are no longer understood by modern speakers. 
The Sabelto's three distinct language communities have all received the New Testament in the past five years and have initiated a translation of the Old Testament. 
Sabelto Christians resettled in refugee camps. They will receive hope as they access God's Word. The full Bible will serve as a foundation for outreach programs as well as strengthen believers in the church. When the three language communities have the Old Testament in their language, pastors will be empowered to share the liturgy and Bible studies without linguistic explanation. 
​
GOALS
Continue to draft books of the Old Testament.
Complete the revision of previously drafted books.
IMPACT
Pastors working with the Sabelto language communities will have Scripture available for liturgy and Bible studies. 
Displaced Sabelto Christians will be strengthened by Scripture in their own language and empowered to share it with others.  
Pray for wisdom and clarity as Sabelto Bible translation team members meet virtually from different regions of the world.
Pray Sabelto Christians will use the recently translated New Testament in their languages to strengthen their faith and deepen their understanding.
Want to get involved?
Contact a recruiter and see
what options are available!