Episode 28: Faith and Heritage
Rob Hilbert is the Executive Director of Aramaic Bible Translation and missionary with Lutheran Bible Translators. He previously served as a missionary with LBT in Sierra Leone and Botswana.
"It was the language that Jesus spoke in and would have communicated in. So, it has been around for a long time. The [Aramaic] languages we currently work in are descendants of that language." – Rob Hilbert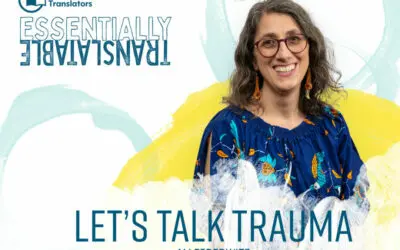 Episode 90: Let's Talk Trauma | Ali FederwitzSeptember 15, 2023In this episode of Essentially Translatable, Ali Federwitz, Member Care Coordinator for Lutheran Bible Translators, joins the hosts to discuss the subject of trauma. We often refer to traumatic events that...