Episode 34: Opportunity to Share
When that Word is put in the language that I learned at my mother's knee, that I grew up with, that I understand to my core, and I hear God's Word coming to me, that's my God. 

–Rev. Dave Brezina 
Rev. Dave Brezina serves at Messiah Lutheran Church near Boston, Massachusetts. His congregation celebrated Bible Translation Sunday in 2020. Discover the impact.
Join the Bible translation movement through Bible Translation Sunday.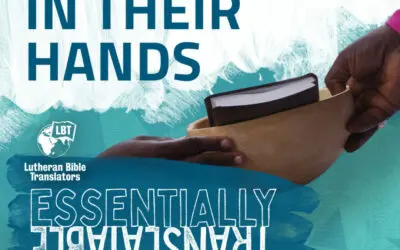 Episode 69: In Their HandsNovember 25, 2022Lutheran Bible Translators' missionaries recount the amazing sights and sounds of Scripture dedications around the world. Listen in to the stories of impact as people received God's Word for the first time in their own...