Episode 34: Opportunity to Share
When that Word is put in the language that I learned at my mother's knee, that I grew up with, that I understand to my core, and I hear God's Word coming to me, that's my God. 

–Rev. Dave Brezina 
Rev. Dave Brezina serves at Messiah Lutheran Church near Boston, Massachusetts. His congregation celebrated Bible Translation Sunday in 2020. Discover the impact.
Join the Bible translation movement through Bible Translation Sunday.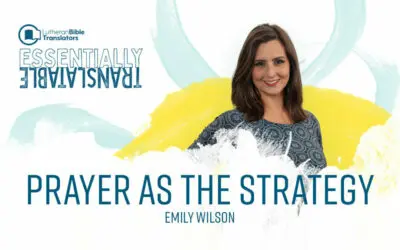 Episode 95: Prayer as the Strategy | Emily WilsonNovember 24, 2023In this episode of Essentially Translatable, co-host Emily Wilson is interviewed by Rev. Rich Rudowske to discuss prayer as the strategy for the Bible translation movement. Emily works in the prayer...