From day zero, it was a community effort. There were so many people who were fired up about what we were doing. And so many people wanted to be involved.  

–Dr. Chris Pluger 
Dr. Chris & Janine Pluger served in Zambia and helped complete the Nsenga New Testament. Now they are headed to Ethiopia to serve in multiple Bible translation projects. They have plenty of stories to share. 
In the podcast, Chris & Janine reference the video of the Nsenga New Testament dedication in Zambia.
God's Word is now in their hands. 
Video produced by Michelle Hassel, née Griffith, 2016.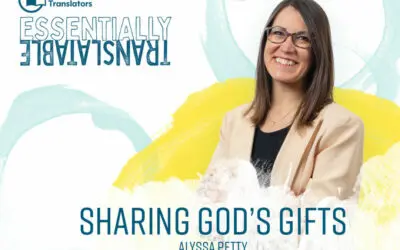 Episode 77: Sharing God's GiftsMarch 17, 2023From the time she was a little girl, Alyssa Petty has understood the impact of stewarding God's gifts well. Alyssa began serving as Director for Development at Lutheran Bible Translators on January 1st, but she has been...