From day zero, it was a community effort. There were so many people who were fired up about what we were doing. And so many people wanted to be involved.  

–Dr. Chris Pluger 
Dr. Chris & Janine Pluger served in Zambia and helped complete the Nsenga New Testament. Now they are headed to Ethiopia to serve in multiple Bible translation projects. They have plenty of stories to share. 
In the podcast, Chris & Janine reference the video of the Nsenga New Testament dedication in Zambia.
God's Word is now in their hands. 
Video produced by Michelle Hassel, née Griffith, 2016.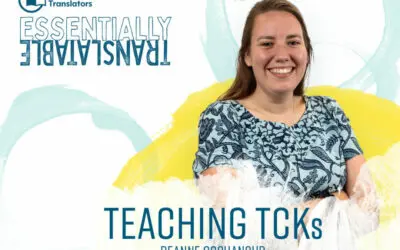 Episode 91: Teaching TCK's | Deanne GochanourSeptember 29, 2023Did you know? The number one reason missionaries leave the field is the lack of quality education for their children.   In this episode of Essentially Translatable, we welcome Deanne Gochanour, Lutheran...