Episode 7: Modern Day Tower of Babel
How many languages can one country contain? Nigeria has 515! 
How much work is there still to do in bridging the gaps and bringing the Word of God to these communities in their own language?  
Join Rev. Linus Otronyi and host, Rev. Rich Rudowske to discuss the first requirement in all mission, minority languages, and more.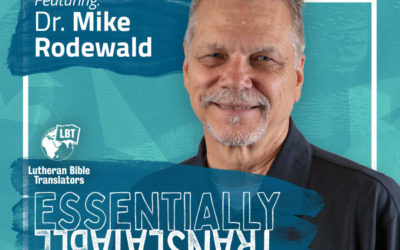 Episode 14: 5 Years in Concordia with LBT October 16, 2020 What is the best way to plan for strategic transitions? Dr. Mike Rodewald shares memories of the last five years with Lutheran Bible Translators, including the move to Concordia, Missouri. Join Dr. Mike and...