Episode 7: Modern Day Tower of Babel
How many languages can one country contain? Nigeria has 515! 
How much work is there still to do in bridging the gaps and bringing the Word of God to these communities in their own language?  
Join Rev. Linus Otronyi and host, Rev. Rich Rudowske to discuss the first requirement in all mission, minority languages, and more.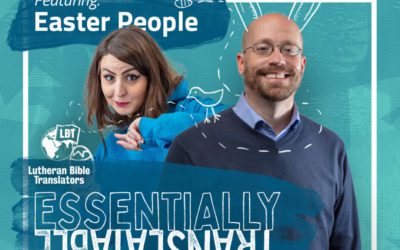 Episode 26: Easter PeopleApril 2, 2021Listen in to stories of Easter from around the world. Laugh, ponder, and rejoice! "We're celebrating, we're remembering that again – that day. But on the other hand, there's not a day that has gone by since that first Easter day...