Episode 7: Modern Day Tower of Babel
How many languages can one country contain? Nigeria has 515! 
How much work is there still to do in bridging the gaps and bringing the Word of God to these communities in their own language?  
Join Rev. Linus Otronyi and host, Rev. Rich Rudowske to discuss the first requirement in all mission, minority languages, and more.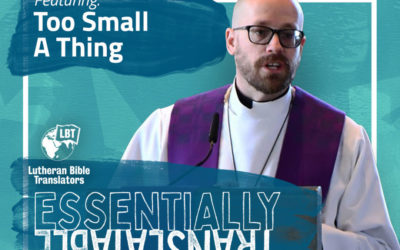 Episode 20: Too Small a Thing January 08, 2021 What is God calling you to do? We can't begin to wrap our minds around the totality of God's mission. This episode of the LBT sermon series is based in part on Genesis 12:1-3 and originally delivered at Concordia Seminary...