Episode 4: Mobilizing for Mission
Have you ever thought about being a missionary? Emily Wilson, Mission Mobilization Coordinator for Lutheran Bible Translators, talks to people about this topic all the time. Join Emily and host, Rev. Rich Rudowske to discuss internships, the Scriptural foundation for missions, and so much more!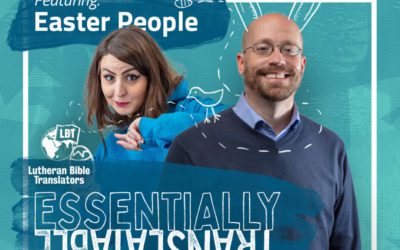 Episode 26: Easter PeopleApril 2, 2021Listen in to stories of Easter from around the world. Laugh, ponder, and rejoice! "We're celebrating, we're remembering that again – that day. But on the other hand, there's not a day that has gone by since that first Easter day...