Episode 4: Mobilizing for Mission
Have you ever thought about being a missionary? Emily Wilson, Mission Mobilization Coordinator for Lutheran Bible Translators, talks to people about this topic all the time. Join Emily and host, Rev. Rich Rudowske to discuss internships, the Scriptural foundation for missions, and so much more!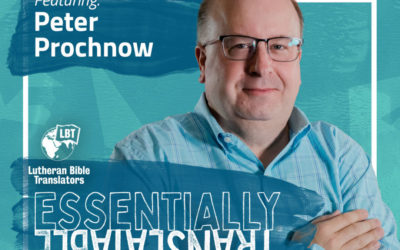 Episode 40: Experience ScriptureOctober 15, 2021I can recall hearing Scripture differently. I don't remember hearing those words in pretty common verses. I felt like I was experiencing it differently. — Peter Prochnow Experience Scripture through the Living Water...