Episode 4: Mobilizing for Mission
Have you ever thought about being a missionary? Emily Wilson, Mission Mobilization Coordinator for Lutheran Bible Translators, talks to people about this topic all the time. Join Emily and host, Rev. Rich Rudowske to discuss internships, the Scriptural foundation for missions, and so much more!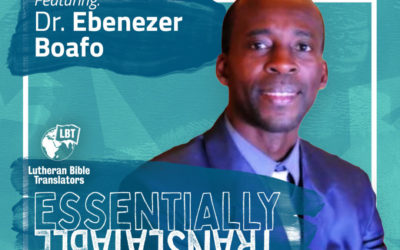 Episode 12: Multi-Lingual IdentitySeptember 18, 2020Where does identity come from? Dr.Boafo brings years of field experience and training to multi-lingual ministry during this conversation about opportunities and challenges when engaging African churches in Bible...