Episode 4: Mobilizing for Mission
Have you ever thought about being a missionary? Emily Wilson, Mission Mobilization Coordinator for Lutheran Bible Translators, talks to people about this topic all the time. Join Emily and host, Rev. Rich Rudowske to discuss internships, the Scriptural foundation for missions, and so much more!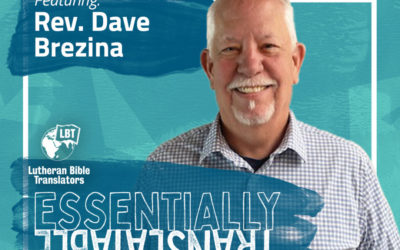 Episode 34: Opportunity to Share July 23, 2021 When that Word is put in the language that I learned at my mother's knee, that I grew up with, that I understand to my core, and I hear God's Word coming to me, that's my God.  –Rev. Dave Brezina  Rev. Dave Brezina serves...