Episode 1: Mission Then and Now
In our inaugural episode, we interview Lutheran Bible Translators CEO, Dr. Mike Rodewald. 
We take a look at what mission was like then and now.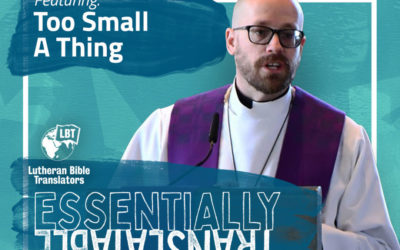 Episode 20: Too Small a Thing January 08, 2021 What is God calling you to do? We can't begin to wrap our minds around the totality of God's mission. This episode of the LBT sermon series is based in part on Genesis 12:1-3 and originally delivered at Concordia Seminary...