Episode 1: Mission Then and Now
In our inaugural episode, we interview Lutheran Bible Translators CEO, Dr. Mike Rodewald. 
We take a look at what mission was like then and now.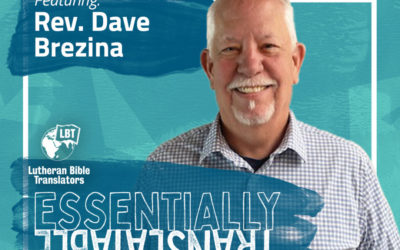 Episode 34: Opportunity to Share July 23, 2021 When that Word is put in the language that I learned at my mother's knee, that I grew up with, that I understand to my core, and I hear God's Word coming to me, that's my God.  –Rev. Dave Brezina  Rev. Dave Brezina serves...