Episode 1: Mission Then and Now
In our inaugural episode, we interview Lutheran Bible Translators CEO, Dr. Mike Rodewald. 
We take a look at what mission was like then and now.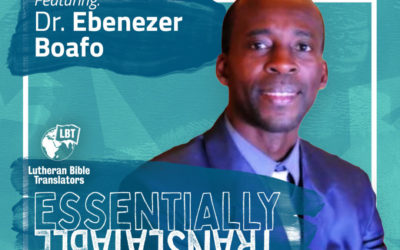 Episode 12: Multi-Lingual IdentitySeptember 18, 2020Where does identity come from? Dr.Boafo brings years of field experience and training to multi-lingual ministry during this conversation about opportunities and challenges when engaging African churches in Bible...