Episode 1: Mission Then and Now
In our inaugural episode, we interview Lutheran Bible Translators CEO, Dr. Mike Rodewald. 
We take a look at what mission was like then and now.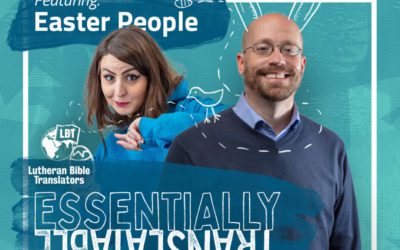 Episode 26: Easter PeopleApril 2, 2021Listen in to stories of Easter from around the world. Laugh, ponder, and rejoice! "We're celebrating, we're remembering that again – that day. But on the other hand, there's not a day that has gone by since that first Easter day...