Episode 5: Sermon Series – I Will Fear No Evil
How do you deal with times of uncertainty? Seeking God in His Word in times of struggle is the sure answer. There is no greater comfort!  Join host, Rev. Rich Rudowske as he delivers this special sermon message in a bonus episode.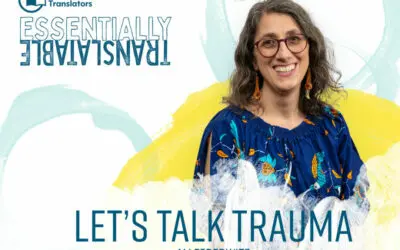 Episode 90: Let's Talk Trauma | Ali FederwitzSeptember 15, 2023In this episode of Essentially Translatable, Ali Federwitz, Member Care Coordinator for Lutheran Bible Translators, joins the hosts to discuss the subject of trauma. We often refer to traumatic events that...