Episode 5: Sermon Series – I Will Fear No Evil
How do you deal with times of uncertainty? Seeking God in His Word in times of struggle is the sure answer. There is no greater comfort!  Join host, Rev. Rich Rudowske as he delivers this special sermon message in a bonus episode.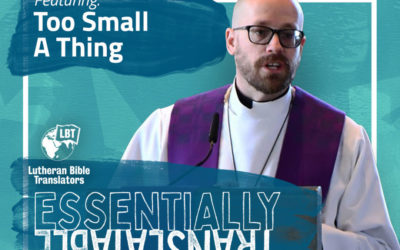 Episode 20: Too Small a Thing January 08, 2021 What is God calling you to do? We can't begin to wrap our minds around the totality of God's mission. This episode of the LBT sermon series is based in part on Genesis 12:1-3 and originally delivered at Concordia Seminary...