Episode 3: Healthy Approaches to Transition
How do you deal with change? Everyone experiences trauma – to different degrees. Join Ali Federwitz, Member Care Coordinator for Lutheran Bible Translators, and host, Rev. Rich Rudowske to discuss transitions, reasonable expectations, communication, and so much more!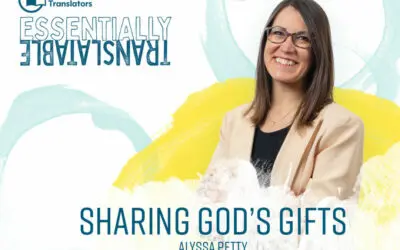 Episode 77: Sharing God's GiftsMarch 17, 2023From the time she was a little girl, Alyssa Petty has understood the impact of stewarding God's gifts well. Alyssa began serving as Director for Development at Lutheran Bible Translators on January 1st, but she has been...