Episode 3: Healthy Approaches to Transition
How do you deal with change? Everyone experiences trauma – to different degrees. Join Ali Federwitz, Member Care Coordinator for Lutheran Bible Translators, and host, Rev. Rich Rudowske to discuss transitions, reasonable expectations, communication, and so much more!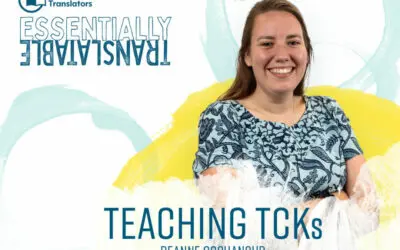 Episode 91: Teaching TCK's | Deanne GochanourSeptember 29, 2023Did you know? The number one reason missionaries leave the field is the lack of quality education for their children.   In this episode of Essentially Translatable, we welcome Deanne Gochanour, Lutheran...