Episode 13: Great is His Faithfulness
You might have felt the urge to "do something" for missions. Dr. Jim & Susan Kaiser share their story of similar urging and of God's provision and leading. Join the Kaisers and host, Rev. Rich Rudowske to discuss translation consulting, God's faithfulness, finding a helpmate and partner, raising a family on the mission field, and more.
"God did His thing and used me for His purposes."
– Susan Kaiser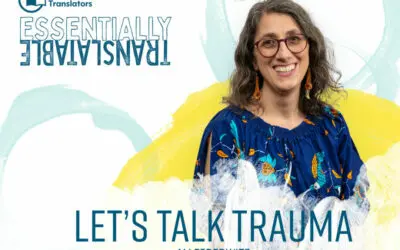 Episode 90: Let's Talk Trauma | Ali FederwitzSeptember 15, 2023In this episode of Essentially Translatable, Ali Federwitz, Member Care Coordinator for Lutheran Bible Translators, joins the hosts to discuss the subject of trauma. We often refer to traumatic events that...