Heidi Goehmann is an author, licensed clinical social worker, deaconess, and mental health advocate. Heidi serves on Lutheran Bible Translators' Board of Directors and is passionate about God's Word in the hands of people everywhere. 
"That is what the Bible does for us. It helps root out all that internal stuff so that God can begin to heal and redeem and restore."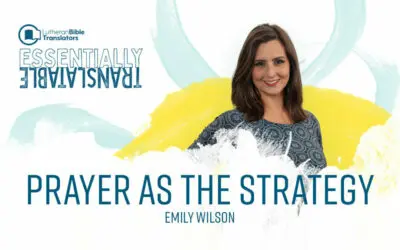 Episode 95: Prayer as the Strategy | Emily WilsonNovember 24, 2023In this episode of Essentially Translatable, co-host Emily Wilson is interviewed by Rev. Rich Rudowske to discuss prayer as the strategy for the Bible translation movement. Emily works in the prayer...