Episode 2: Experiences of a Lifetime 
Join host, Rev. Rich Rudowske and guest, Jim Laesch, Lutheran Bible Translators (LBT) Regional Director as they discuss the historical work of Bible translation. Jim will also share about work happening in southern and east Africa, offering a variety of stories from more than 46 years of experience.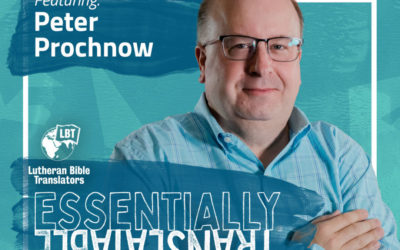 Episode 40: Experience ScriptureOctober 15, 2021I can recall hearing Scripture differently. I don't remember hearing those words in pretty common verses. I felt like I was experiencing it differently. — Peter Prochnow Experience Scripture through the Living Water...