Episode 2: Experiences of a Lifetime 
Join host, Rev. Rich Rudowske and guest, Jim Laesch, Lutheran Bible Translators (LBT) Regional Director as they discuss the historical work of Bible translation. Jim will also share about work happening in southern and east Africa, offering a variety of stories from more than 46 years of experience.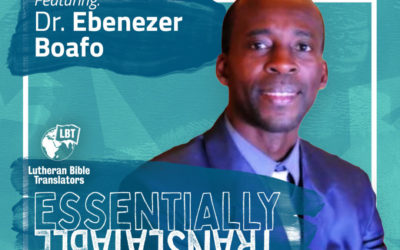 Episode 12: Multi-Lingual IdentitySeptember 18, 2020Where does identity come from? Dr.Boafo brings years of field experience and training to multi-lingual ministry during this conversation about opportunities and challenges when engaging African churches in Bible...