Episode 2: Experiences of a Lifetime 
Join host, Rev. Rich Rudowske and guest, Jim Laesch, Lutheran Bible Translators (LBT) Regional Director as they discuss the historical work of Bible translation. Jim will also share about work happening in southern and east Africa, offering a variety of stories from more than 46 years of experience.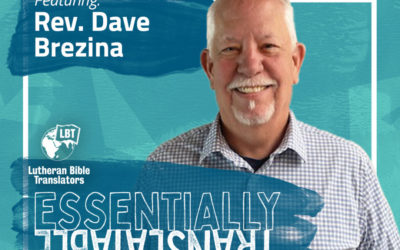 Episode 34: Opportunity to Share July 23, 2021 When that Word is put in the language that I learned at my mother's knee, that I grew up with, that I understand to my core, and I hear God's Word coming to me, that's my God.  –Rev. Dave Brezina  Rev. Dave Brezina serves...