Episode 2: Experiences of a Lifetime 
Join host, Rev. Rich Rudowske and guest, Jim Laesch, Lutheran Bible Translators (LBT) Regional Director as they discuss the historical work of Bible translation. Jim will also share about work happening in southern and east Africa, offering a variety of stories from more than 46 years of experience.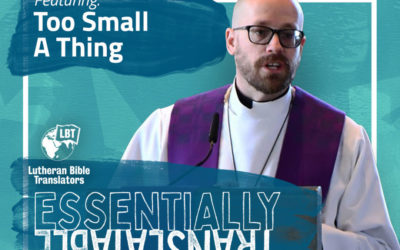 Episode 20: Too Small a Thing January 08, 2021 What is God calling you to do? We can't begin to wrap our minds around the totality of God's mission. This episode of the LBT sermon series is based in part on Genesis 12:1-3 and originally delivered at Concordia Seminary...