Episode 25: "Eradicating Bible Poverty"
Mart Green is the Ministry Investment Officer for Hobby Lobby and the founder of Mardel Christian and Education Supply stores with a heart for putting God's Word in their hands.
"We just said let's come together. What can we do together in unity – in oneness – that we couldn't do by ourselves? The big, big goal was to eradicate Bible poverty."
-Mart Green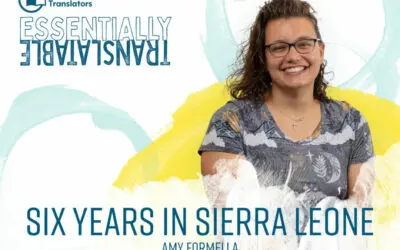 Episode 88: Six Years In Sierra Leone | Amy FormellaAugust 18, 2023In this episode of the Essentially Translatable Podcast, Rich Rudowske and Emily Wilson interview Amy Formella, a Lutheran Bible Transators' missionary to Sierra Leone. Amy shares about her background,...