Episode 25: "Eradicating Bible Poverty"
Mart Green is the Ministry Investment Officer for Hobby Lobby and the founder of Mardel Christian and Education Supply stores with a heart for putting God's Word in their hands.
"We just said let's come together. What can we do together in unity – in oneness – that we couldn't do by ourselves? The big, big goal was to eradicate Bible poverty."
-Mart Green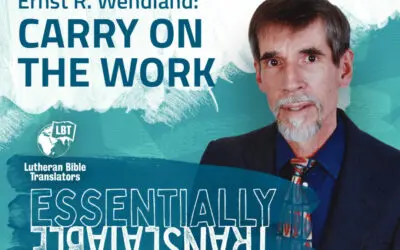 Episode 63: Carry on the WorkSeptember 2, 2022"The opportunity to work with national colleagues — the work on one hand to teach them but on the other hand to learn from them. The greatest joy is to see some of the things that I taught them they are following up on it....