Episode 89: Alliance in Bible Translation | Dr. John Chesnut
In this episode of the Essentially Translatable podcast, CEO Rich Rudowske and Emily Wilson interview Dr. John Chesnut, the President and CEO of Wycliffe USA. They discuss the partnership between Lutheran Bible Translators and Wycliffe Bible Translators, which has spanned over several decades. They also touch on illumiNations, a collective impact alliance, that bands together the efforts of 11 organizations. Chesnut shares insights into his background and the importance of embracing multiple ways of working in the global Bible translation movement.
Tune in to learn more about the mission and impact partnerships between translation agencies.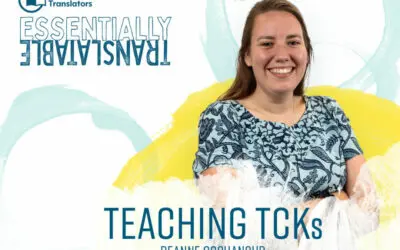 Episode 91: Teaching TCK's | Deanne GochanourSeptember 29, 2023Did you know? The number one reason missionaries leave the field is the lack of quality education for their children.   In this episode of Essentially Translatable, we welcome Deanne Gochanour, Lutheran...