Episode 88: Six Years In Sierra Leone | Amy Formella
In this episode of the Essentially Translatable Podcast, Rich Rudowske and Emily Wilson interview Amy Formella, a Lutheran Bible Transators' missionary to Sierra Leone. Amy shares about her background, and current work with the Mende and Themne language communities and the importance of Bible translation in their lives.
Translators face a unique set of challenges that go beyond the scope of their work. Balancing personal and community responsibilities, managing health issues, and ensuring travel safety are just a few of the obstacles they encounter. Despite these challenges, translators persevere in their mission to translate the Bible, drawing on their resilience, wisdom, and determination to continue serving the Mende and Themne people.
Tune in to hear more about Amy's experiences as a missionary and the journey that brought her to where she is today.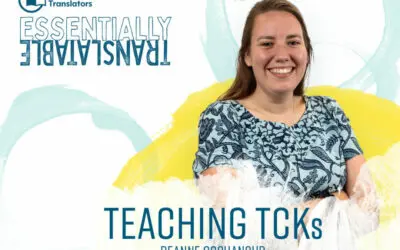 Episode 91: Teaching TCK's | Deanne GochanourSeptember 29, 2023Did you know? The number one reason missionaries leave the field is the lack of quality education for their children.   In this episode of Essentially Translatable, we welcome Deanne Gochanour, Lutheran...