Episode 85: Concordia Mission Institute | Louisa Lehenbauer
Louisa Lehenbauer, the Director for the Concordia Mission Institute (CMI), shares her background as a missionary kid and her journey to her current role. Louisa also talks about the importance of the CMI Summer Conference and the sense of community it provides for the missionary community.
Join us for an insightful conversation on engaging with humans across cultures, breaking down barriers, and the purposeful planning that went into this year's CMI.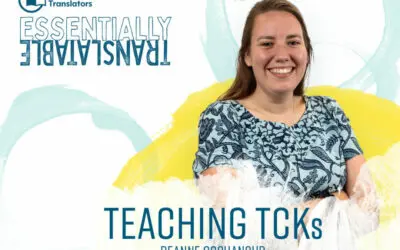 Episode 91: Teaching TCK's | Deanne GochanourSeptember 29, 2023Did you know? The number one reason missionaries leave the field is the lack of quality education for their children.   In this episode of Essentially Translatable, we welcome Deanne Gochanour, Lutheran...