Episode 82: Financial Integrity | Angela Tayloe
Listen in as we continue our series featuring the new leadership at Lutheran Bible Translators. In this episode, we feature Angela Tayloe, the Director of Operations and Chief Financial Officer.
Angela is tasked with overseeing the financial integrity of the organization, including navigating the various government regulations around the world. Listen in for a discussion focused on the unique aspects of nonprofit ministry and the importance of financial transparency.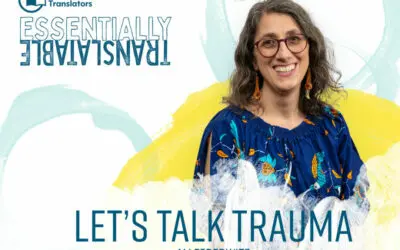 Episode 90: Let's Talk Trauma | Ali FederwitzSeptember 15, 2023In this episode of Essentially Translatable, Ali Federwitz, Member Care Coordinator for Lutheran Bible Translators, joins the hosts to discuss the subject of trauma. We often refer to traumatic events that...