Episode 80: Mark 5 | Sermon Series
A man. A legion of demons. A herd of pigs. And Jesus. 
Rev. Dr. Rich Rudowske recounts how a Ghanaian community heard this Gospel account for the first time, which led to compassion and transformation.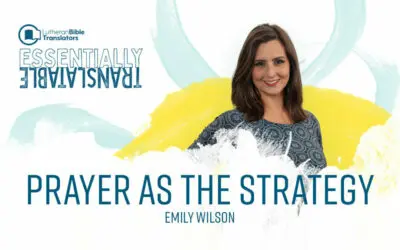 Episode 95: Prayer as the Strategy | Emily WilsonNovember 24, 2023In this episode of Essentially Translatable, co-host Emily Wilson is interviewed by Rev. Rich Rudowske to discuss prayer as the strategy for the Bible translation movement. Emily works in the prayer...