Episode 77: Sharing God's Gifts
From the time she was a little girl, Alyssa Petty has understood the impact of stewarding God's gifts well.
Alyssa began serving as Director for Development at Lutheran Bible Translators on January 1st, but she has been with the organization since 2019.
Hear her story and why she's passionate about getting men and women involved in the Bible translation movement through prayer, advocacy, and giving.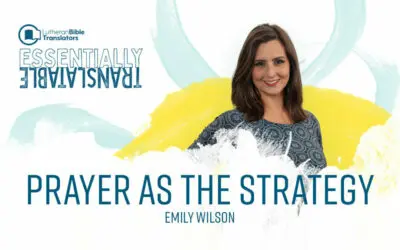 Episode 95: Prayer as the Strategy | Emily WilsonNovember 24, 2023In this episode of Essentially Translatable, co-host Emily Wilson is interviewed by Rev. Rich Rudowske to discuss prayer as the strategy for the Bible translation movement. Emily works in the prayer...