Episode 76: Sharing a Story
Seth Hinz just joined the team at Lutheran Bible Translators as Director for Branding + Marketing!
For over 14 years, he has worked alongside churches, schools, universities, districts, and national ministries to develop messaging and marketing strategies. He is a founder of the resource Facebook group Lutheran Communicators, and he became a StoryBrand Certified Guide in 2019.
To get in touch with Seth for your story sharing needs, visit sethhinz.com.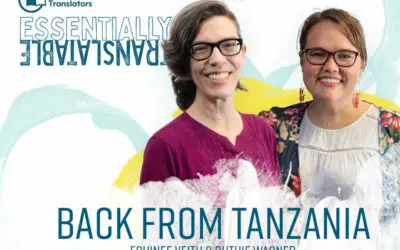 Episode 78: Back from TanzaniaMarch 31, 2023Both Eshinee Veith and Ruthie Wagner have served with Lutheran Bible Translators for over a decade. But their recent trip to Tanzania was full of new experiences as they served alongside translation teams!  Listen in as...