Episode 74: They Need the Bible
Opportunities are emerging to connect with language communities without Scripture. Founder of They Need the Bible Rev. Andrew Olson describes how technology and innovative methods are building bridges to hard-to-reach regions of the world to translate God's Word.
Discover what's happening with They Need the Bible.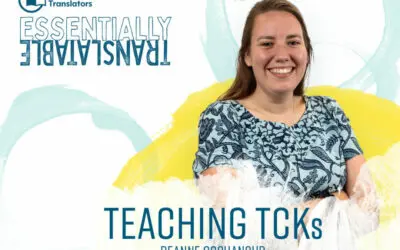 Episode 91: Teaching TCK's | Deanne GochanourSeptember 29, 2023Did you know? The number one reason missionaries leave the field is the lack of quality education for their children.   In this episode of Essentially Translatable, we welcome Deanne Gochanour, Lutheran...