Episode 74: They Need the Bible
Opportunities are emerging to connect with language communities without Scripture. Founder of They Need the Bible Rev. Andrew Olson describes how technology and innovative methods are building bridges to hard-to-reach regions of the world to translate God's Word.
Discover what's happening with They Need the Bible.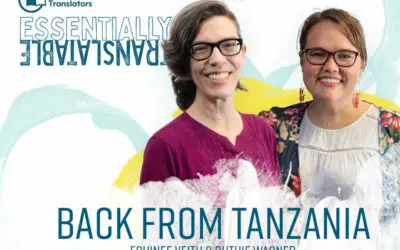 Episode 78: Back from TanzaniaMarch 31, 2023Both Eshinee Veith and Ruthie Wagner have served with Lutheran Bible Translators for over a decade. But their recent trip to Tanzania was full of new experiences as they served alongside translation teams!  Listen in as...