Episode 70: Advent is Our Life
Lutheran Bible Translators' Executive Director elect, Dr. Rich Rudowske, explores four responses to Advent and Christ's Second Coming. 
Gain perspective beyond daily life to see more of how God is working.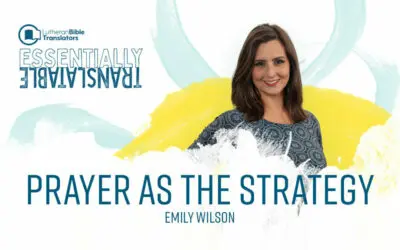 Episode 95: Prayer as the Strategy | Emily WilsonNovember 24, 2023In this episode of Essentially Translatable, co-host Emily Wilson is interviewed by Rev. Rich Rudowske to discuss prayer as the strategy for the Bible translation movement. Emily works in the prayer...