Episode 60: Leaders in Bible Translation
"The church here will be able to really be a leader in Bible translation in the future in this region, in Ethiopia, and projects outside of the country."

— Dr. Jim Kaiser
Join the celebration with the Ethiopian Evangelical Church Mekane Yesus at the dedication of the Bible Translation Training Building.
The momentous occasion was paired with the graduation of students from the Bible translation training program and the first Bible Week celebrated in Ethiopia.
The Ethiopia missionary team – Dr. Jim and Susan Kaiser and Dr. Chris and Janine Pluger – reflected with Dr. Rich Rudowske on all the events of June 2022.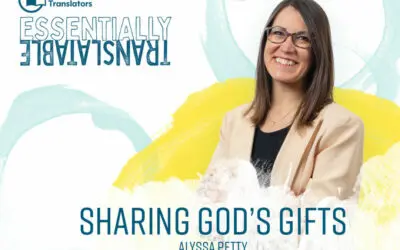 Episode 77: Sharing God's GiftsMarch 17, 2023From the time she was a little girl, Alyssa Petty has understood the impact of stewarding God's gifts well. Alyssa began serving as Director for Development at Lutheran Bible Translators on January 1st, but she has been...