Episode 57: Co-Creative Processes
You'll want to listen to this episode! 
Lutheran Bible Translators' Executive Director Elect Rev. Dr. Rich Rudowske becomes the interviewee — sharing his research and insights in Bible translation.
​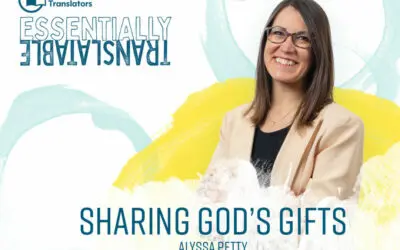 Episode 77: Sharing God's GiftsMarch 17, 2023From the time she was a little girl, Alyssa Petty has understood the impact of stewarding God's gifts well. Alyssa began serving as Director for Development at Lutheran Bible Translators on January 1st, but she has been...