Episode 54: Lives are Changing
Follow Mark and Marie's* story in God's mission. Discover how the Lord is working even in the hard-to-reach regions of the world. 
*Due to the sensitivity of their work, pseudonyms have been used.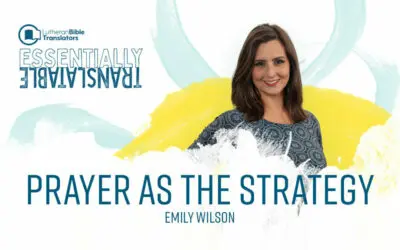 Episode 95: Prayer as the Strategy | Emily WilsonNovember 24, 2023In this episode of Essentially Translatable, co-host Emily Wilson is interviewed by Rev. Rich Rudowske to discuss prayer as the strategy for the Bible translation movement. Emily works in the prayer...