Episode 53: After the Resurrection
"Things can be set right with God. Reconciliation can happen. And it all finds its place in the resurrection."
 — Dr. Rich Rudowske
Celebrate the joy we have after Christ's resurrection — living into our identity as Easter people! 
Dr. Rich Rudowske shares the theological and cultural implications of resurrection in biblical history and present day.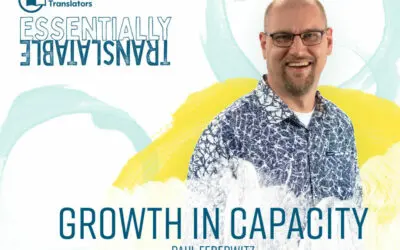 Episode 83: Growth in Capacity | Paul FederwitzJune 9, 2023The partnerships of Lutheran Bible Translators connect on the international, national, and local levels as we serve alongside 131 language communities. Director for Field Programs Paul Federwitz shares his...