Episode 52: The Final Episode
So, it's been a lot of fun on the podcast, and we just wanted to share some of the good times with you here.
 — Rev. Rich Rudowske
We're so thankful for all our Essentially Translatable listeners!
…and Happy April Fool's!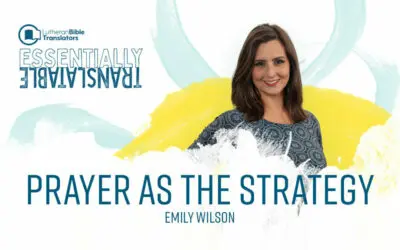 Episode 95: Prayer as the Strategy | Emily WilsonNovember 24, 2023In this episode of Essentially Translatable, co-host Emily Wilson is interviewed by Rev. Rich Rudowske to discuss prayer as the strategy for the Bible translation movement. Emily works in the prayer...