Episode 49: Scripture Impact
The Bakgalagari people in Botswana have been eager for God's Word in their own language!
Deaconess Pontsho Mosweu shares about her journey as a translator with the Shekgalagari Bible translation program and the impact of Scripture in her community.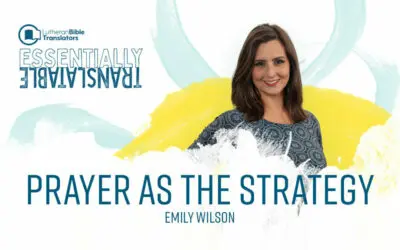 Episode 95: Prayer as the Strategy | Emily WilsonNovember 24, 2023In this episode of Essentially Translatable, co-host Emily Wilson is interviewed by Rev. Rich Rudowske to discuss prayer as the strategy for the Bible translation movement. Emily works in the prayer...