Episode 47: Missionary Training
Training for missionary service through Lutheran Bible Translators focuses on developing a deeper understanding of language and preparing for service on multicultural teams.  
Go behind the scenes with Training Coordinator Eshinee Veith and Missionary-in-Training Tiffany Smith. Discover how Lutheran Bible Translators preps missionaries for international service.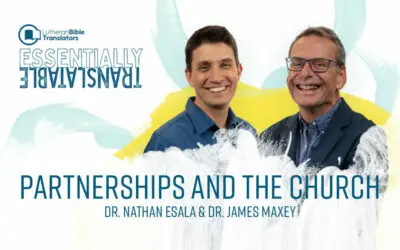 Episode 96: Partnerships with the Church | Dr. Nathan Esala and Dr. James MaxeyDecember 8, 2023In this episode, Rich and Emily are joined by Dr. James Maxey, Director of Strategic Partnerships for The Seed Company, and Dr. Nathan Esala, formerly Translations...