We celebrate the incarnation of the Son – fully God and fully man – at Christmas.
Dive in as Director for Program Ministries Rev. Rich Rudowske shares how the Bible must also be incarnate in the language people understand best.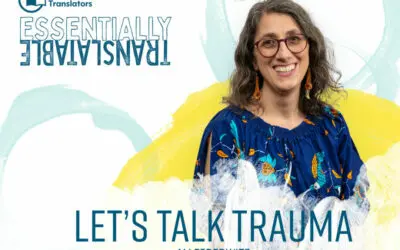 Episode 90: Let's Talk Trauma | Ali FederwitzSeptember 15, 2023In this episode of Essentially Translatable, Ali Federwitz, Member Care Coordinator for Lutheran Bible Translators, joins the hosts to discuss the subject of trauma. We often refer to traumatic events that...