We celebrate the incarnation of the Son – fully God and fully man – at Christmas.
Dive in as Director for Program Ministries Rev. Rich Rudowske shares how the Bible must also be incarnate in the language people understand best.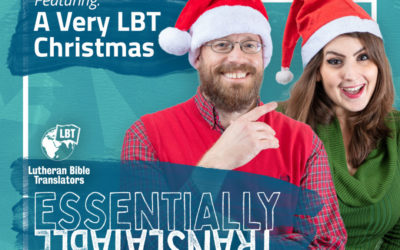 Episode 45: A Very LBT ChristmasDecember 22, 2021One of the wonderful things about Christmas is to give… God gave us our greatest need and gave it to us lavishly. — Rev. Rich Rudowske Cozy up by the fire or your favorite chair and take a Christmas tour around the...