We celebrate the incarnation of the Son – fully God and fully man – at Christmas.
Dive in as Director for Program Ministries Rev. Rich Rudowske shares how the Bible must also be incarnate in the language people understand best.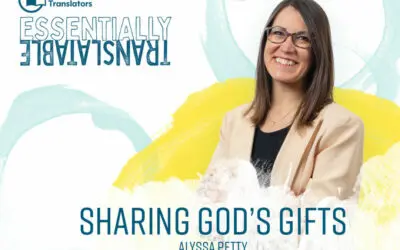 Episode 77: Sharing God's GiftsMarch 17, 2023From the time she was a little girl, Alyssa Petty has understood the impact of stewarding God's gifts well. Alyssa began serving as Director for Development at Lutheran Bible Translators on January 1st, but she has been...