Episode 45: A Very LBT Christmas
One of the wonderful things about Christmas is to give… God gave us our greatest need and gave it to us lavishly.
— Rev. Rich Rudowske
Cozy up by the fire or your favorite chair and take a Christmas tour around the world.
Enjoy this Christmas special from 2020 as missionaries and staff share their stories about traditions and family, the Word in action, Scripture coming alive, and what Christmas is all about.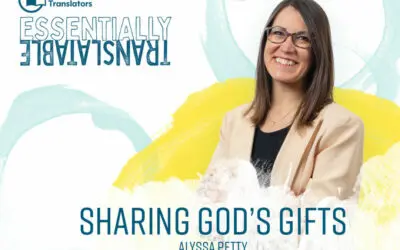 Episode 77: Sharing God's GiftsMarch 17, 2023From the time she was a little girl, Alyssa Petty has understood the impact of stewarding God's gifts well. Alyssa began serving as Director for Development at Lutheran Bible Translators on January 1st, but she has been...