Episode 43: An Untraditional Thanksgiving
That heart of saying, "I've been given something. I have what I need, and I want to say thanks" is really beautiful.
—Rev. Rich Rudowske
Enjoy another holiday storytelling medley from missionaries. Flexibility and laughter are the key ingredients as they celebrate holidays away from ''home". They've learned how to improvise and make the most of their favorite recipes and pastimes with an untraditional twist.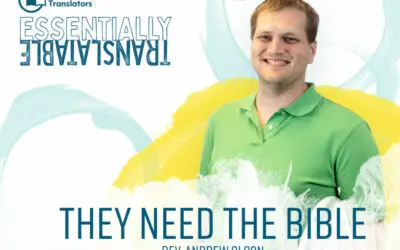 Episode 74: They Need the BibleFebruary 3, 2023Opportunities are emerging to connect with language communities without Scripture. Founder of They Need the Bible Rev. Andrew Olson describes how technology and innovative methods are building bridges to hard-to-reach...