Episode 43: An Untraditional Thanksgiving
That heart of saying, "I've been given something. I have what I need, and I want to say thanks" is really beautiful.
—Rev. Rich Rudowske
Enjoy another holiday storytelling medley from missionaries. Flexibility and laughter are the key ingredients as they celebrate holidays away from ''home". They've learned how to improvise and make the most of their favorite recipes and pastimes with an untraditional twist.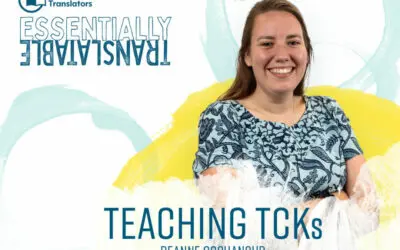 Episode 91: Teaching TCK's | Deanne GochanourSeptember 29, 2023Did you know? The number one reason missionaries leave the field is the lack of quality education for their children.   In this episode of Essentially Translatable, we welcome Deanne Gochanour, Lutheran...