Episode 41: Spirits, Charms and Rituals
Anytime… our action must be first for God to respond [to us], then we point away from that very core of what is the Gospel message.
— Dr. Mike Rodewald
Dr. Mike Rodewald serves as the Executive Director for Lutheran Bible Translators. Mike has a Ph.D. in missiology from Concordia Theological Seminary.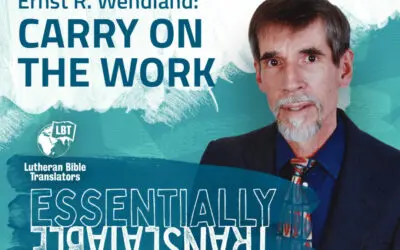 Episode 63: Carry on the WorkSeptember 2, 2022"The opportunity to work with national colleagues — the work on one hand to teach them but on the other hand to learn from them. The greatest joy is to see some of the things that I taught them they are following up on it....