Episode 41: Spirits, Charms and Rituals
Anytime… our action must be first for God to respond [to us], then we point away from that very core of what is the Gospel message.
— Dr. Mike Rodewald
Dr. Mike Rodewald serves as the Executive Director for Lutheran Bible Translators. Mike has a Ph.D. in missiology from Concordia Theological Seminary.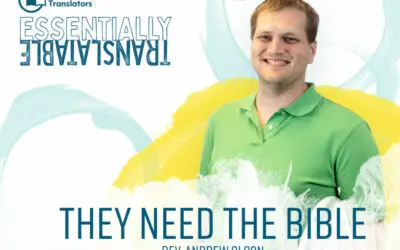 Episode 74: They Need the BibleFebruary 3, 2023Opportunities are emerging to connect with language communities without Scripture. Founder of They Need the Bible Rev. Andrew Olson describes how technology and innovative methods are building bridges to hard-to-reach...