Episode 41: Spirits, Charms and Rituals
Anytime… our action must be first for God to respond [to us], then we point away from that very core of what is the Gospel message.
— Dr. Mike Rodewald
Dr. Mike Rodewald serves as the Executive Director for Lutheran Bible Translators. Mike has a Ph.D. in missiology from Concordia Theological Seminary.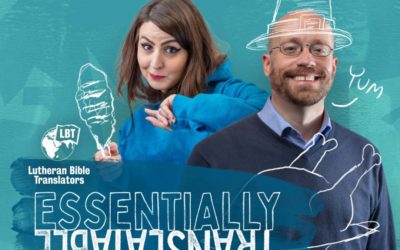 Episode 43: An Untraditional ThanksgivingNovember 24, 2021That heart of saying, "I've been given something. I have what I need, and I want to say thanks" is really beautiful. —Rev. Rich Rudowske Enjoy another holiday storytelling medley from missionaries. Flexibility...