Episode 40: Experience Scripture
I can recall hearing Scripture differently. I don't remember hearing those words in pretty common verses. I felt like I was experiencing it differently.
— Peter Prochnow
Experience Scripture through the Living Water project! 
Peter Prochnow is the Director of Worship and Music at St. Luke's Lutheran Church in Oviedo, Florida. He partnered with Lutheran Bible Translators in 2020 to produce the Living Water project.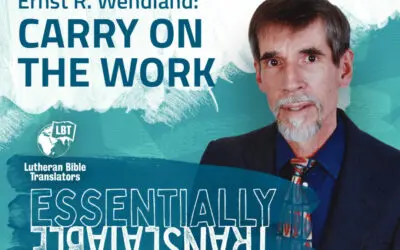 Episode 63: Carry on the WorkSeptember 2, 2022"The opportunity to work with national colleagues — the work on one hand to teach them but on the other hand to learn from them. The greatest joy is to see some of the things that I taught them they are following up on it....