Episode 40: Experience Scripture
I can recall hearing Scripture differently. I don't remember hearing those words in pretty common verses. I felt like I was experiencing it differently.
— Peter Prochnow
Experience Scripture through the Living Water project! 
Peter Prochnow is the Director of Worship and Music at St. Luke's Lutheran Church in Oviedo, Florida. He partnered with Lutheran Bible Translators in 2020 to produce the Living Water project.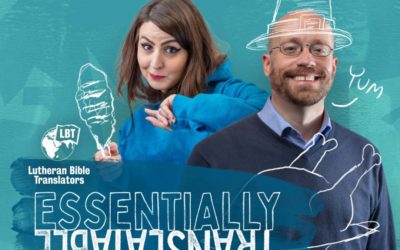 Episode 43: An Untraditional ThanksgivingNovember 24, 2021That heart of saying, "I've been given something. I have what I need, and I want to say thanks" is really beautiful. —Rev. Rich Rudowske Enjoy another holiday storytelling medley from missionaries. Flexibility...