Episode 40: Experience Scripture
I can recall hearing Scripture differently. I don't remember hearing those words in pretty common verses. I felt like I was experiencing it differently.
— Peter Prochnow
Experience Scripture through the Living Water project! 
Peter Prochnow is the Director of Worship and Music at St. Luke's Lutheran Church in Oviedo, Florida. He partnered with Lutheran Bible Translators in 2020 to produce the Living Water project.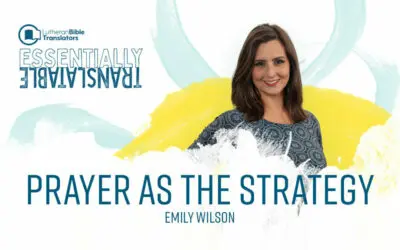 Episode 95: Prayer as the Strategy | Emily WilsonNovember 24, 2023In this episode of Essentially Translatable, co-host Emily Wilson is interviewed by Rev. Rich Rudowske to discuss prayer as the strategy for the Bible translation movement. Emily works in the prayer...