Episode 40: Experience Scripture
I can recall hearing Scripture differently. I don't remember hearing those words in pretty common verses. I felt like I was experiencing it differently.
— Peter Prochnow
Experience Scripture through the Living Water project! 
Peter Prochnow is the Director of Worship and Music at St. Luke's Lutheran Church in Oviedo, Florida. He partnered with Lutheran Bible Translators in 2020 to produce the Living Water project.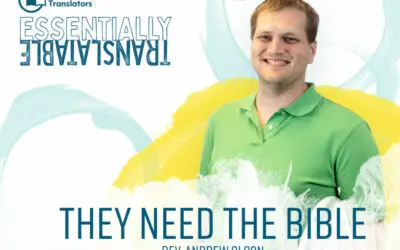 Episode 74: They Need the BibleFebruary 3, 2023Opportunities are emerging to connect with language communities without Scripture. Founder of They Need the Bible Rev. Andrew Olson describes how technology and innovative methods are building bridges to hard-to-reach...