Episode 31: Enduring Word
Many churches do not know about the ongoing need for Bible translation. Millions of people are still without Scripture in a language they understand. Join the Bible translation movement to put God's Word in their hands.
Mark your calendar. Sign up to receive resources! Bible Translation Sunday is September 26th this year.
Dr. Reed Lessing is this year's sermon contributor for Bible Translation Sunday. He is the Director of the Center for Biblical Studies, a professor at Concordia University St. Paul, and the author of several Old Testament commentaries.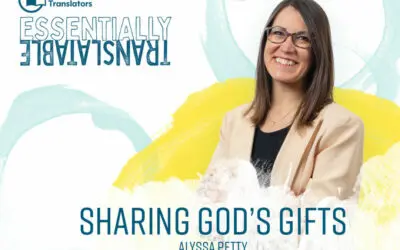 Episode 77: Sharing God's GiftsMarch 17, 2023From the time she was a little girl, Alyssa Petty has understood the impact of stewarding God's gifts well. Alyssa began serving as Director for Development at Lutheran Bible Translators on January 1st, but she has been...