Episode 26: Easter People
Listen in to stories of Easter from around the world. Laugh, ponder, and rejoice!
"We're celebrating, we're remembering that again – that day. But on the other hand, there's not a day that has gone by since that first Easter day where that statement isn't true for all of humanity. Jesus Christ is risen today. And that changes everything." – Rev. Rich Rudowske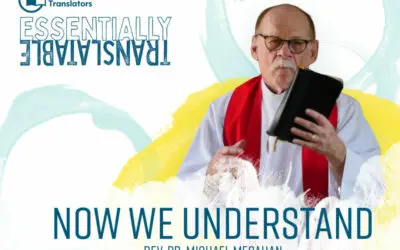 Episode 75: Now We UnderstandFebruary 17, 2023Lutheran Bible Translators' missionaries are committed to partnering alongside translation teams to put God's Word in their hands in the language they know best. Scripture is more than words. It brings hope, life, and...