Episode 6: Composing Scripture Songs
Is music a universal language? What is the value in setting Scripture to music? Consider the power of engaging through composing your own Scripture songs.
Join Rob and Eshinee and host, Rev. Rich Rudowske to discuss linguistics, ethno-musicology, and so much more!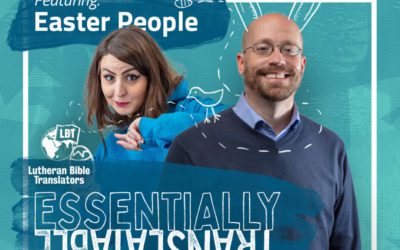 Episode 26: Easter PeopleApril 2, 2021Listen in to stories of Easter from around the world. Laugh, ponder, and rejoice! "We're celebrating, we're remembering that again – that day. But on the other hand, there's not a day that has gone by since that first Easter day...