Episode 22: The ABC's of Bible Translation
"Once upon a time…" The phrase may sound beautiful, but it would not be an accurate way to begin the story of Jesus's birth. Now try to begin to imagine all the struggles of translating in another culture and language!  Join Dr. Becky Grossmann and co-hosts, Emily Wilson and Rich Rudowske, to discuss the idea of discourse, why it's important, implementation and outcomes in translations, and the joy found in God's Word.
"When you're translating, you want to make sure that you're using features that are natural in their language..." – Dr. Becky Grossmann, Bible translation consultant, Lutheran Bible Translators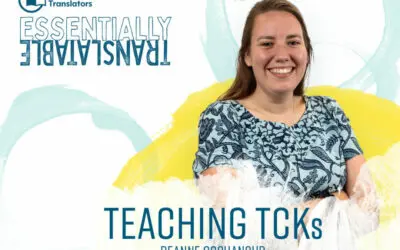 Episode 91: Teaching TCK's | Deanne GochanourSeptember 29, 2023Did you know? The number one reason missionaries leave the field is the lack of quality education for their children.   In this episode of Essentially Translatable, we welcome Deanne Gochanour, Lutheran...