Episode 19: A Very LBT Christmas
Cozy up by the fire or your favorite chair and take a Christmas tour around the world. Celebrate Christmas Lutheran Bible Translators style! What do you love about Christmas? Context, memories, food, decorations, culture… What makes Christmas seem complete? Join Emily Wilson and Rich Rudowske to discuss traditions and family, the Word in action, Scripture coming alive, and what Christmas is all about.
"One of the wonderful things about Christmas is to give… God gave us our greatest need and gave it to us lavishly." – Rev. Rich Rudowske, chief operating officer, Lutheran Bible Translators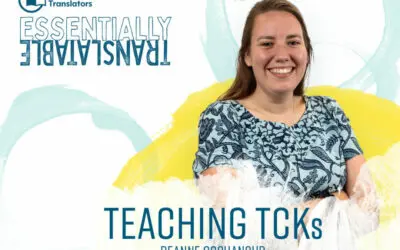 Episode 91: Teaching TCK's | Deanne GochanourSeptember 29, 2023Did you know? The number one reason missionaries leave the field is the lack of quality education for their children.   In this episode of Essentially Translatable, we welcome Deanne Gochanour, Lutheran...