Episode 3: Healthy Approaches to Transition
How do you deal with change? Everyone experiences trauma – to different degrees. Join Ali Federwitz, Member Care Coordinator for Lutheran Bible Translators, and host, Rev. Rich Rudowske to discuss transitions, reasonable expectations, communication, and so much more!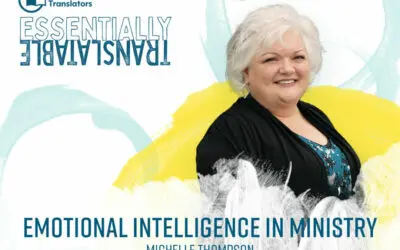 Episode 84: Emotional Intelligence in Ministry | Michelle ThompsonJune 23, 2023Michelle Thompson discusses emotional intelligence (aka EQ) and its importance in ministry and international contexts. Emotional intelligence is composed of four components: self-awareness,...