Episode 3: Healthy Approaches to Transition
How do you deal with change? Everyone experiences trauma – to different degrees. Join Ali Federwitz, Member Care Coordinator for Lutheran Bible Translators, and host, Rev. Rich Rudowske to discuss transitions, reasonable expectations, communication, and so much more!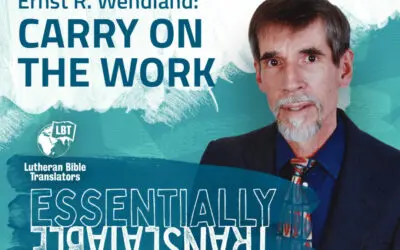 Episode 63: Carry on the WorkSeptember 2, 2022"The opportunity to work with national colleagues — the work on one hand to teach them but on the other hand to learn from them. The greatest joy is to see some of the things that I taught them they are following up on it....