The More Than Words Gathering | An Event for the Bible Translation Movement 
Friday, October 20th 8a-7:30p & Saturday, October 21st 8a-12p
Museum of the Bible
 400 4th St SW, Washington, DC 20024 
Supporters and advocates in the Bible translation movement gather to celebrate the impact of Scripture.
The Gathering will be an intimate setting. Seating is limited to 100 people.
RSVP your attendance at Eventbrite.

Lutheran Bible Translators partners with local leaders around the world to launch Bible translation movements. We know God's Word is for everyone, so we are committed to support these passionate leaders. When they are equipped with the resources, time, and capacity, more language communities will be reached. More people will experience the hope, life, and transformation that Scripture brings.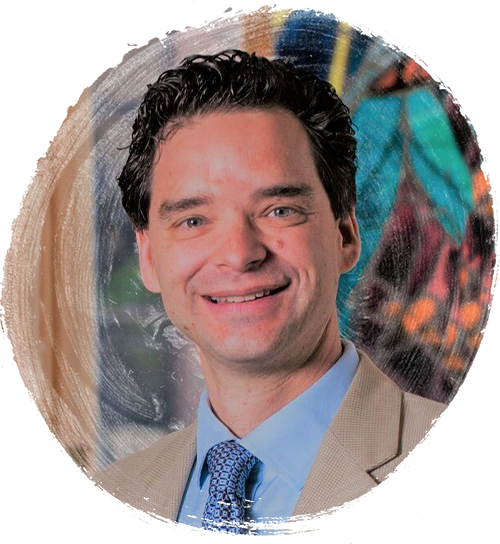 JEFF LEININGER
Dr. Jeffrey Leininger graduated from Concordia Seminary, St. Louis, in 1995, and after a year interim, spent six years at the University of Cambridge where he received an MPhil and PhD in Ecclesiastical History.   
Pastor Leininger previously served parishes in San Diego, Houston, Chicago, and Cambridge, England. He is currently the pastor at First St. Paul's Lutheran Church, a historic congregation on the North Side of Chicago. 
For twenty-one years Pastor Leininger led the campus ministry at Concordia University Chicago. While at CUC, he conducted daily worship, led all the Spiritual Life activities, directed the Pre-Seminary program, and supported the university's church relations and development offices. His greatest joy at Concordia was in serving young people, helping to shape them for ministry and service.  
His recent book, Callings for Life: God's Plan, Your Purpose, applies Luther's theology of vocation to the every-day life of the Christian.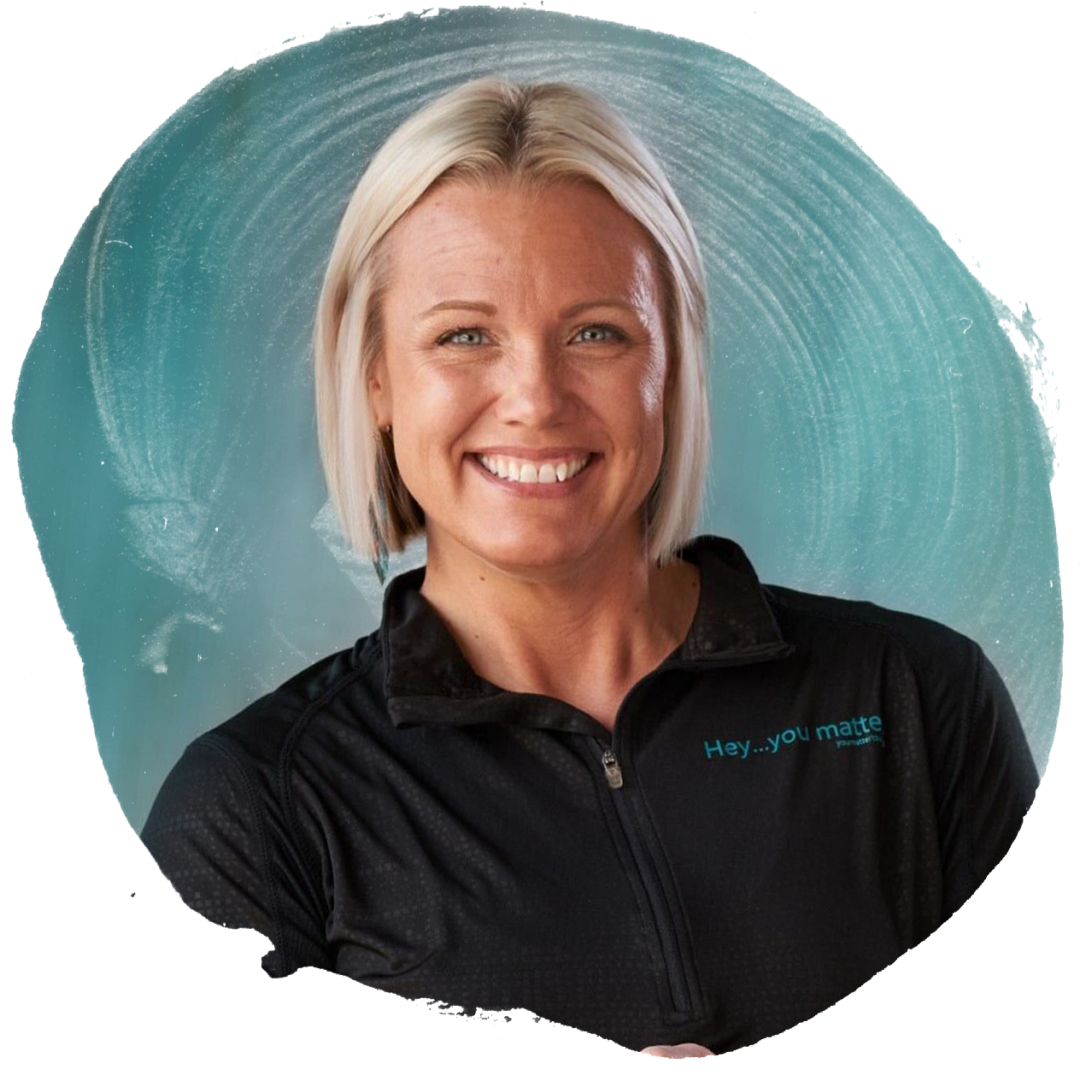 HEATHER RUESCH
Heather Ruesch is the founder and speaker of The You Matter Tour™ and executive director of L3 Resources, a 501(c)3 Christian, nonprofit organization.  
She is passionate about youth and about being a voice of God's truth in their lives. Heather is an abstinence educator and certified pregnancy center advocate and has served as executive director of crisis pregnancy centers.  
Heather leads assemblies and retreats, produces educational resources for the church on life issues and sexuality, and oversees The You Matter Tour™ Mentorship Program.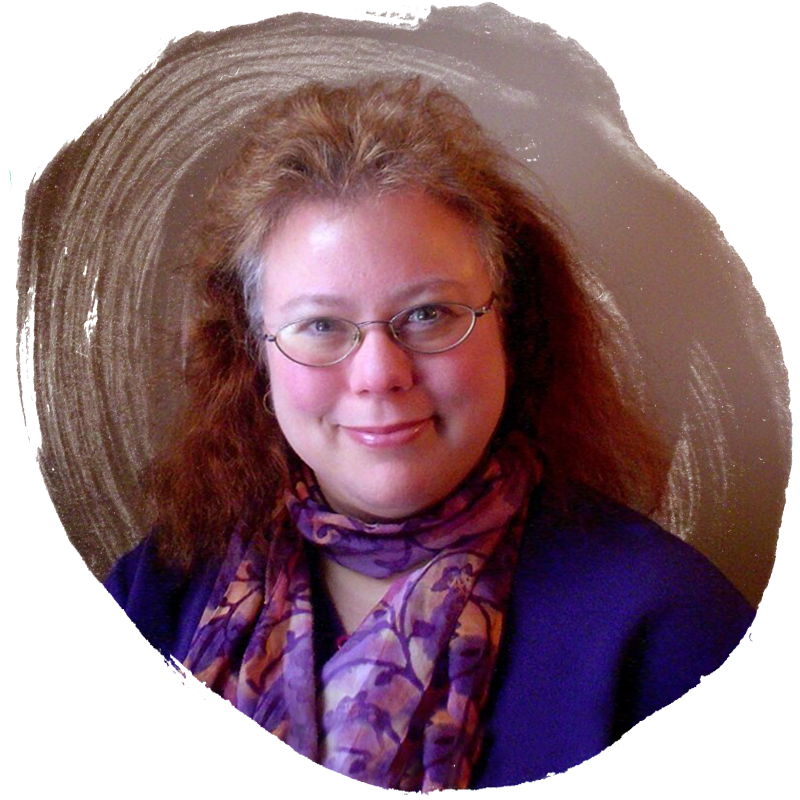 DR. VICKI ANDERSON
Dr. Vicki Anderson teaches undergraduate and graduate courses in the Teaching English to Speakers of Other Languages (TESOL) and English as a Second Language (ESL) endorsement programs at Concordia University, Nebraska, as well as general education courses. Her favorite courses to teach are those on linguistics, second language acquisition and language and culture.  
Dr. Anderson serves as Communications Director on the MidAmerica Teachers of Speakers of Other Languages board, regularly consults with ministry organizations to train ESL volunteer teachers and conducts education and ESL professional development sessions for churches and schools in Nebraska and throughout the Midwest, and for schools in Ethiopia, China and Hong Kong.  She also leads groups of Education students in short-term experiences in China and Hong Kong to teach in ESL summer camps for children, and in preparing and teaching online ESL curriculum to students in international contexts. 
Before serving at Concordia, Dr. Anderson earned a B.A. in World Mission and Bible from Summit Christian College, an M.A. in Linguistics and TESOL from Ball State University, and a Ph.D. in Linguistics from Indiana University. She taught as an ESL teacher for a church in Santiago, Chile, and at the University of Nancy in the northwest region of France as well as serving in adult Intensive English Programs for international students at Ball State University and Indiana University.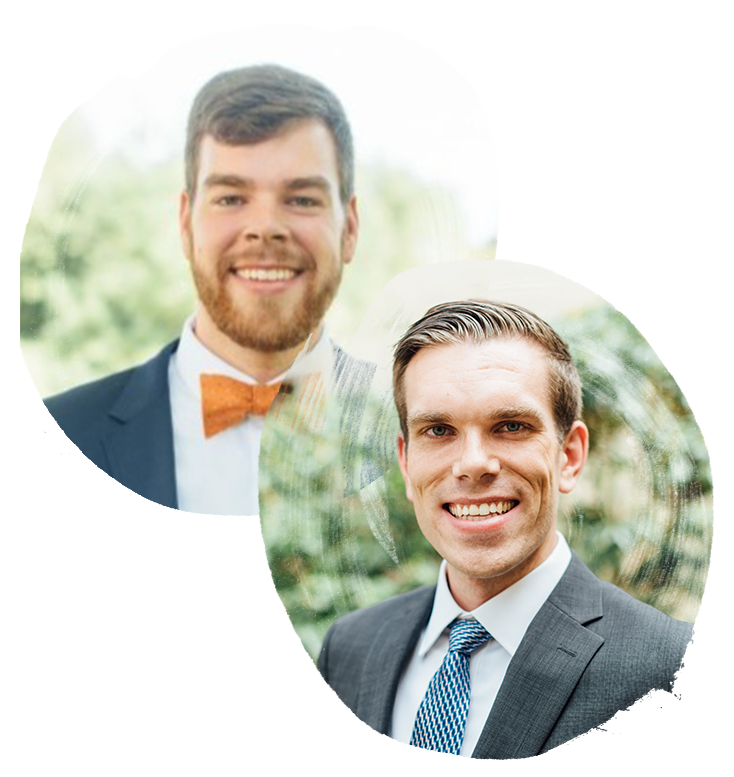 CODY & KEALAN HOBELMANN
Kealan, a surgeon, and Cody, a financial planner, are brothers and both live in Maryland with their families. After experiencing the freedom and purpose that results from setting a financial finish line, they created the Finish Line Pledge in 2020. Not long after, they launched the Finish Line Podcast where they are joined by pastors, financial advisors, radically generous givers, entrepreneurs, CEOs, and nonprofit leaders to explore one central question: How do we best steward God's wealth? In 2021, Kealan and Cody co-founded Compound Impact, a nonprofit real estate fund that purchases and rehabs homes that are rented to refugee families. 100% of Compound Impact's returns are granted to organizations advancing the gospel in hard-to-reach places. Both Kealan and Cody are passionate about generosity and about seeing the Gospel proclaimed in every corner of the world.
Friday, October 20 
9am Welcome (Breakfast served at 8am) 
7:30pm Closing Prayer 
Saturday, October 21 
9am Welcome (Breakfast served at 8am) 
11:45am Closing and Departure 
The Event includes access to the Museum of the Bible and meals. Attendees are responsible for hotel and travel accommodations. Please choose your preferred hotel below.
Residence Inn Washington, DC National Mall 
333 E Street SW
Washington, DC 20024 
$325.00 per night One Bed Suite w/2 Queen beds 
$305.00 per night Studio King Suite w/pullout sofa 
Book by 9/19/23 
Hyatt Place Washington DC National Mall 
400 E Street SW
Washington, DC 20024 
$349.00 per night King or Double Queen 
Book by 9/19/23 
Use group /corporate number G-LBT1 
Or call 1-888-492-8847 
FREQUENTLY ASKED QUESTIONS
1. Who is invited to the More Than Words Gathering?
Specially-selected supporters of Lutheran Bible Translators have been invited. Attendees are also able to invite others they want to introduce to the Bible translation movement. Please share those names with development@lbt.org or call Alyssa Petty at 660-252-0821, so an invitation can be mailed.
2. How do I get from the airport to the hotel? How do I get to the Museum from the hotel?
Please make your own arrangements from the airport to the hotel. The Museum of the Bible is within walking distance of the hotels (1 – 3 blocks). 
3. I am local and will be driving to the event. Where do I park at the Museum of the Bible?
4. Can I still come if I can't make the full event?
Please contact development@lbt.org or call Alyssa Petty at 660-252-0821 to talk about your special request or needs for a partial event.
5. Is there required attire for the event?
Business casual is requested. Please be sure to bring layers so you can be comfortable in the venue temperature. 
6. When should I arrive?
The More Than Words Gathering starts with breakfast at 8 am on Friday, Oct 20. If you are local, please arrive at the Museum of the Bible at 8 am. If you are staying at a hotel, please plan to arrive on Thursday, Oct 10, so you will be prepared for the next morning.
7. Can I bring my spouse, guests or my children?
Your invitation includes your spouse or one guest. If you would like to invite other guests, please share those names with development@lbt.org or call Alyssa Petty at 660-252-0821, so an invitation can be mailed. Please call or email with the ages of your children so we can discuss their needs.
8. Are all the speakers in person?
Most guest speakers will be in person. A few impact stories will be shared via video. 
9. What is included in my registration?
Your registration includes reserved seating at the More Than Words Gathering, a private tour of the Museum of the Bible, access to all of the Museum's exhibits on October 20 and 21. Your registration also includes the following meals: Friday's breakfast, lunch, and dinner and Saturday's breakfast and lunch to go.  
10. Who do I contact if I need to cancel my reservation?
11. I have dietary restrictions. Who should I contact?

Friday, Oct 20, 2023 
8 – 9 am  Breakfast  
9 – 9:45  Welcome & Worship 
9:45 – 10  Prayer – Vicki Anderson 
10 – 10:15  Break  
10:15 – 10:30  Impact Stories 
10:30 – 11:30  Jeff Leininger – Callings for Life Part 1 
11:30 – 2  Lunch & Museum of the Bible Tour 
2:15 – 2:30  Impact Stories 
2:30 – 2:45  Prayer Continued – Vicki Anderson 
2:45 – 3:45  Heather Ruesch – You Matter 
3:45 – 4  Break  
4 – 4:45  Generosity 
4:45 – 5  Impact Stories 
5 – 6  Dinner  
6 – 7  More Than Words Panel  
7 – 7:30  Closing 
———
Saturday, Oct 21, 2023 
8 – 9 am  Breakfast  
9 – 9:45  Welcome & Worship 
9:45 – 10  Impact Stories 
10:15 – 10:30  Break  
10:30 – 11:15  Jeff Leininger – Callings for Life Part 2 
11:15 – 11:45  Closing  
Lunch (to go)