Episode 45: A Very LBT Christmas
One of the wonderful things about Christmas is to give… God gave us our greatest need and gave it to us lavishly.
— Rev. Rich Rudowske
Cozy up by the fire or your favorite chair and take a Christmas tour around the world.
Enjoy this Christmas special from 2020 as missionaries and staff share their stories about traditions and family, the Word in action, Scripture coming alive, and what Christmas is all about.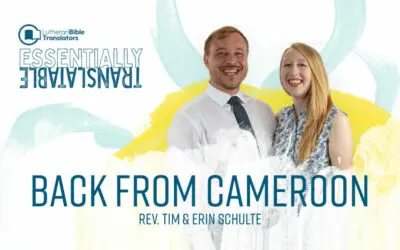 Episode 79: Back from Cameroon April 14, 2023 Tim grew up in Africa, but this was Erin's first time to the continent! Missionaries Rev. Tim & Deaconess intern Erin Schulte shared about their recent visit to Cameroon to meet the Subula language community, who they...