Episode 11: But How Will They Hear?
What makes the Word of God "Essentially Translatable"? Join Rev. Rich Rudowske as he talks with Troy Neujahr and Craig Donofrio of For You Radio to explain the importance of this specialized missionary work.This podcast was originally recorded and released by 
1517.org
 on the For You Radio podcast. To find out more about 1517 and their podcasts, visit 
1517.org
. Produced by Lutheran Bible Translators and For You Radio.
"The Word of God and the Holy Spirit working through that is powerful.  And where that is absent how can that church be effective and really take root?" 
  – Rev. Rich Rudowske, Chief Operating Officer, Lutheran Bible Translators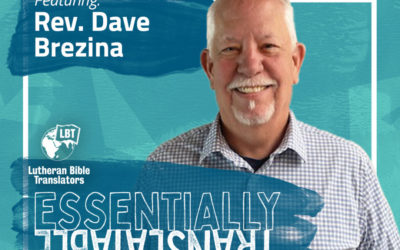 Episode 34: Opportunity to Share July 23, 2021 When that Word is put in the language that I learned at my mother's knee, that I grew up with, that I understand to my core, and I hear God's Word coming to me, that's my God.  –Rev. Dave Brezina  Rev. Dave Brezina serves...