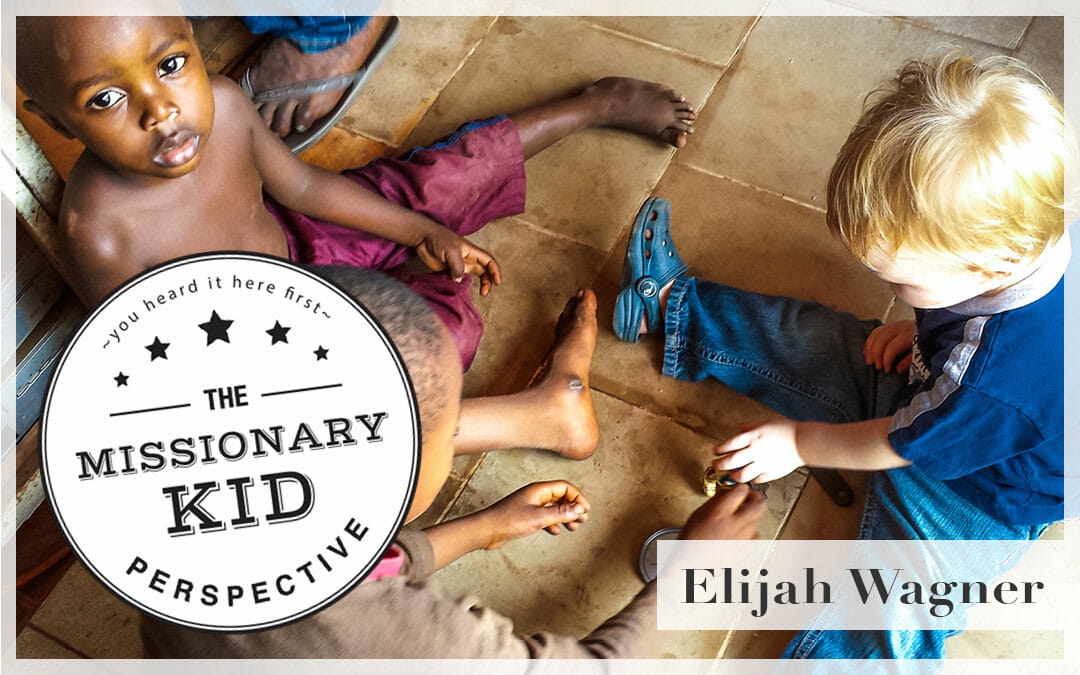 Elijah is the son of Josh and Ruthie Wagner.  He's almost three years old, one of LBT's youngest MKs.
What's your history? (Were you born overseas? How long have your parents been missionaries? How many countries have you lived in?)
I was born in Texas while Mom and Dad were in school. I've been with LBT my whole life. I've lived in Texas, Minnesota, Ghana, and Sierra Leone.
Have you been on furlough? What is it like to live in the United States after growing up in a different country and culture?
I love all my grandmas and grandpas, aunts and uncles, and cousins.
If you are currently on furlough, what do you miss most about living on the mission field? What do you miss the least?
I miss the ocean, my friends, my dog Chloe, and my cat Nala. Going shopping with Dad.
How easy or difficult was it to make friends, do schoolwork, and other "normal" activities while being known as a "missionary kid" by the community?
Easy. My friends came to my house to play every day.
What is your favorite memory of living overseas?
The ocean… and when Nala ate the mouse.
How has the mission work of your parents influenced you and your faith?
I love playing the drums and giving the offering at our church in the village.