Episode 10: The Building Without the Book
What would our congregations look like without God's Word? How can you involve your congregation in Bible translation? Bible Translation Sunday is a time to join congregations across the world in this life-changing mission. Join Rev. Michael Pottschmidt and host, Rev. Rich Rudowske to discuss mission at home, the craft of preaching, the larger view of God's work in the world, and the joys and struggles in ministry and family life.
"When we focus on our mission and purpose, then those other pieces begin to fall into place" 
  – Rev. Michael Pottschmidt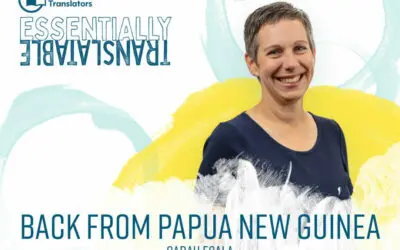 Episode 87: Back from Papua New Guinea | Sarah EsalaAugust 4, 2023In this episode of the Essentially Translatable Podcast, Emily Wilson interviews Sarah Esala, Lutheran Bible Translators' regional director for Southern & East Africa + Pacific. Sarah shares her...