Episode 29: Building a Sustainable Ministry
Dr. Bruk Ayele serves as president of Mekane Yesus Seminary in Ethiopia. Explore with him. Listen to Bible translation as mission within the largest Lutheran church body in the world. 
"Part of that mission …is bringing the Good News to someone in their heart language. So, if our missionaries are Bible translators, …we believe that that mission will be very effective." – Dr. Bruk Ayele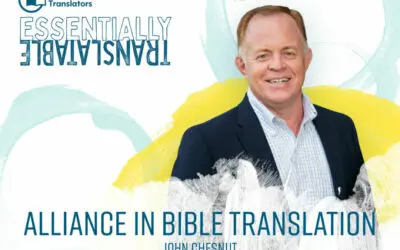 Episode 89: Alliance in Bible Translation | Dr. John ChesnutSeptember 1, 2023In this episode of the Essentially Translatable podcast, CEO Rich Rudowske and Emily Wilson interview Dr. John Chesnut, the President and CEO of Wycliffe USA. They discuss the partnership...